Istanbul police destroy smuggling ring planning to sell ancient Sumerian, Akkadian artifacts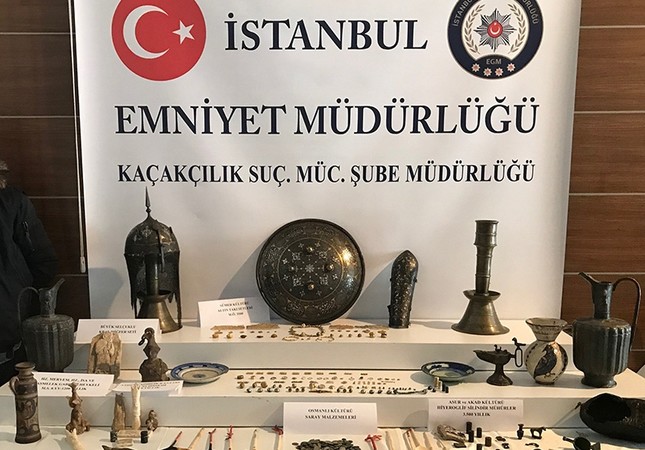 DAILY SABAH
Istanbul police detained nine suspects who were trying to smuggle ancient Sumerian jewelry dating back 3,500-years, Assyrian and Akkadian seals, as well as Ottoman and Seljuk artifacts illegally obtained from the PKK-linked Democratic Union Party (PYD) and Daesh-controlled land in Syria and Iraq and use the proceedings for the PYD terrorist group, reports said Friday.
According to reports, anti-smuggling unit of Istanbul Police identified a smuggling ring, which brought unlawfully raided artifacts in Iraq and Syria and was planning to sell them for the terrorist PYD, according to intelligence. After months of technical surveillance, police launched operations in five different regions in Istanbul, reports said.
Artifacts confiscated in the operations include war equipment belonging to prominent commanders in the Seljuk Empire, including Af?in, Ats?z, Artuk and Aksungur, 152 pieces of gold jewelry from the Sumerian Civilization dating back to 3,500 B.C., as well as seals from the Assyrian and Akkadian Empires.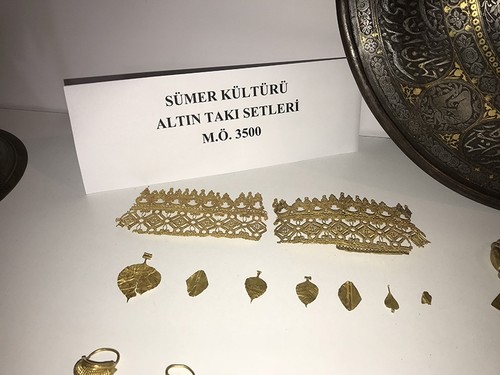 The seals had rare hieroglyphics from the Mesopotamian civilizations.
In addition, 78 artifacts from the Ottoman Empire and two artifacts from the Byzantine Empire, including a statue depicting Virgin Mary carrying Jesus on one side and Angel Gabriel on the other side, from the 8th century were also seized by the police.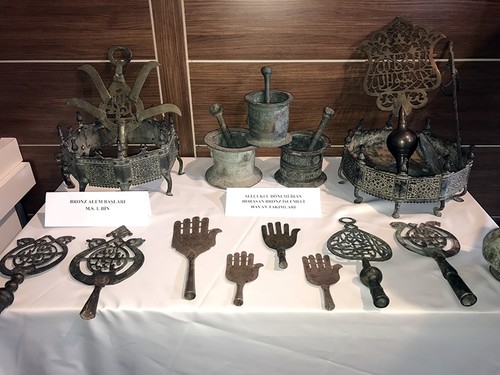 A gold jewelry set from the Sumerian Empire is believed to have belonged to the royal family, reports noted.
The Mesopotamian artifacts were reportedly smuggled from Daesh-controlled lands, including Mosul and Babylonia in Iraq, Palmyra in Syria and other PYD-controlled lands.
https://www.dailysabah.com/history/2018/01/26/istanbul-police-destroy-smuggling-ring-planning-to-sell-ancient-sumerian-akkadian-artifacts