Call to Protect Syria's Christians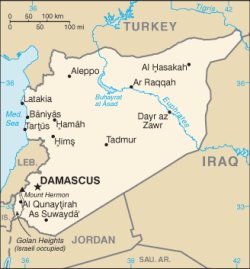 By Joseph DeCaro, Worthy News Correspondent
syriaDAMASCUS, SYRIA (Worthy News)– The World Evangelical Alliance has called for the protection of Syria's Christian population ahead of the upcoming peace conference in Geneva, according to International Christian Concern.
The conference is planning to bring a delegation representing Syrian President Bashar al-Assad and members of the jihadist forces trying to unseat him to the same table for talks.
In an interview with The Christian Post, Geoff Tunnicliffe, secretary general of the WEA, said: "At minimum we are looking for a cessation in the armed conflict, that people will stop dying, that they can come to an agreement that they can stop the killings."
"We are deeply concerned for the Christian community in Syria. Like all minority groups they need protection from the very real threats that have been made against them. In addition, it is imperative that as the future shape of Syria is being determined, Christians who have had a presence in the land for two thousand years be represented".
Christians, who comprise about 8 percent of Syria's population, have suffered greatly at the hands of rebel jihadists that have destroyed churches and entire communities.
The civil war in Syria has killed more than 100,000 and displaced 9.3 million, according to U.N. estimates
http://www.worthynews.com/12740-call-to-protect-syrias-christians