Body of man with diabetes deported to Iraq returned home to US for family burial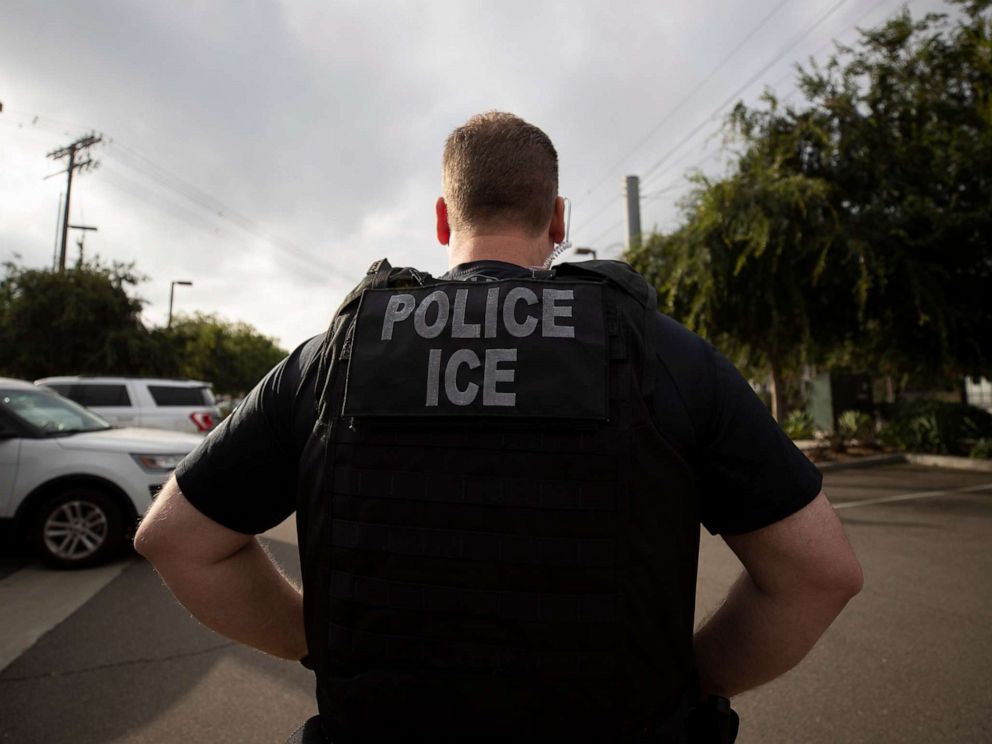 In this July 8, 2019, file photo, a U.S. Immigration and Customs Enforcement (ICE) officer looks on during an operation in Escondido, Calif. more + A private funeral will be held next week.
The body of a 41-year old man who was deported to Iraq and died was returned to the U.S. on Friday, according to his family and a local congressman. Jimmy Aldaoud had lived nearly all of his life in the Detroit area, where he will be buried next week alongside his mother. He died on Aug. 6 from health problems in Baghdad, where he was sent in June, but where he knew no one, didn't speak the language, and didn't have access to proper care for his diabetes or schizophrenia. His case has become a focal point in the debate over President Donald Trump's immigration policies, including targeting for deportation Iraqis who had years-old removal orders. "Jimmy was a sweet person with a good heart. He loved our mom, and we are comforted knowing that he will be laid to rest next to her," his sisters said in a statement Thursday. "We hope Jimmy's story opens people's eyes and hearts to understanding that we should not be deporting people to their death overseas." Aldaoud had never stepped foot in Iraq. Born in a refugee camp in Greece to Iraqi parents, according to his congressman and lawyers, he and his family applied for refugee status in the U.S., where Aldaoud arrived when he was, at most, a 1-year-old child. (MORE: ICE raids food plant in Mississippi, nearly 700 undocumented migrants rounded up) He had a criminal history, including disorderly conduct, but "his mental health was the primary reason for his legal issues that led to his deportation," according to Edward Bajoka, an attorney and family friend, who said Aldaoud was a paranoid schizophrenic. "I begged them. I said, 'Please, I've never seen that country. I've never been there," Aldaoud said in a video reportedly recorded two and a half weeks after his deportation and shared on social media.