Christmas Day Declared a National Holiday in Iraq
Nathan Glover
Christmas Day Declared a National Holiday in Iraq Pope Francis sent his trusted aide to Baghdad. The Iraqi administration has declared Christmas day, December 25, to be a national holiday in the country. The Cabinet has given the event nationwide recognition among all religions and not simply the Christians which were earlier the norm. The declaration came even as Christians celebrated Jesus' birth ringed by tight security in a country torn by war and bloodshed. There is a renewed confidence for the future, and this prompted the Iraqi Cabinet to take such a step. Iraqi Government forces and their allies have won victory over the terrorist group ISIS who targeted anyone who was unwilling to follow the group's abnormal interpretation of the Sunni strain of Islam. In its social media message, the government extended its greetings to Iraqi Christians and people following the religion all around the world, saying it wanted a peaceful and happy Christmas for everyone.
Christmas Day Declared a National Holiday in Iraq Tweet This Iraq has had a Christian population from the first century. For Iraq's Christians, the last few years could only be described as rough. As per Reuters, the Christian population in the country plummeted from 1.5 million prior to the U.S. invasion in 2003 to a meager 400,000. The numbers dipped further after the terrorist group ISIS contaminated the country and established a ragtag administration over large tracts of land. Although Iraqi Government forces declared victory over Islamic State in 2018, the after-effects of the fierce fighting continue to fester.
Government of Iraq – ??????? ?????????

Verifierat konto

 
@IraqiGovt
We extend our warmest wishes to Christians in Iraq and around the world for a very happy and peaceful Christmas.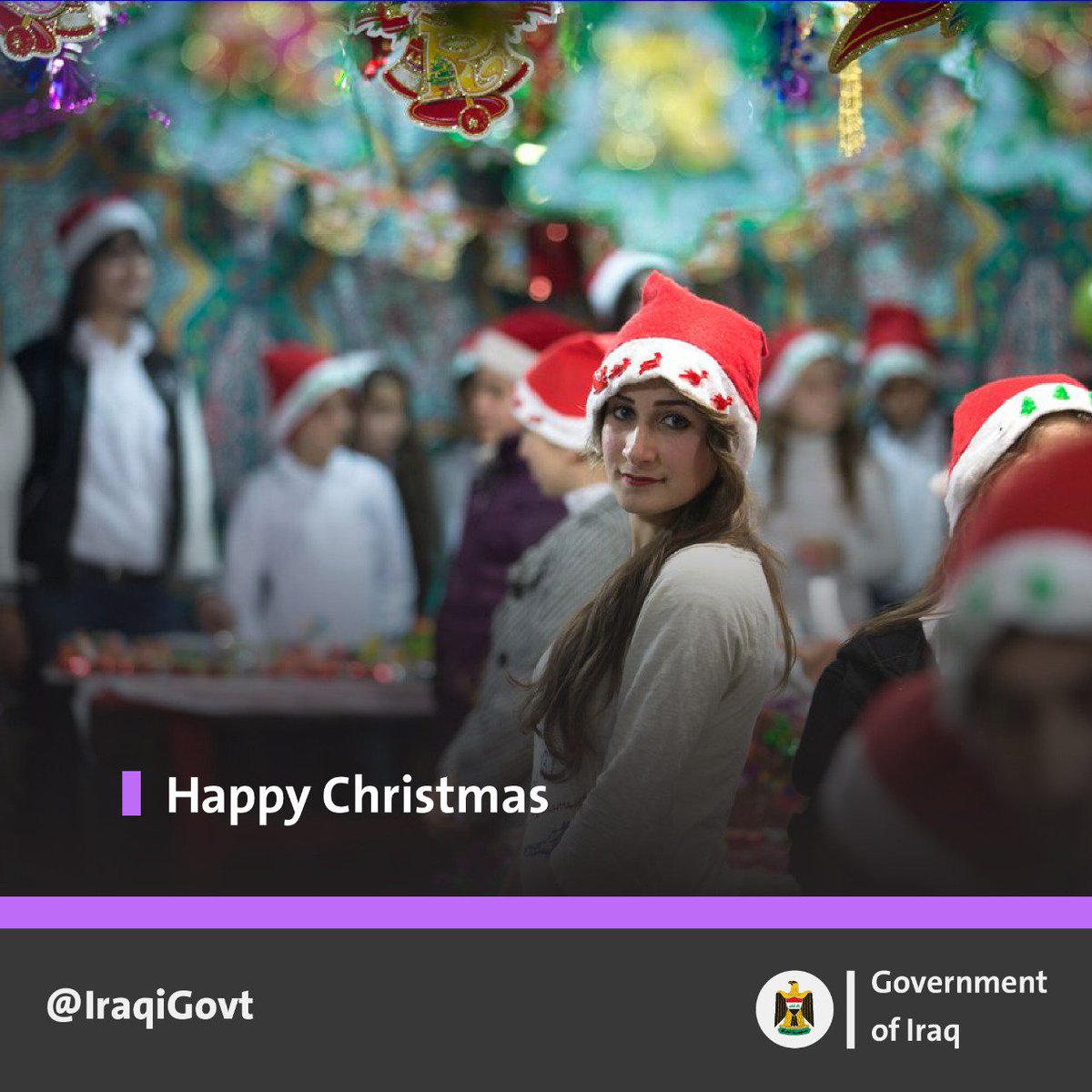 Read more at World Religion News: "Christmas Day Declared a National Holiday in Iraq" https://www.worldreligionnews.com/?p=58287