Kerala church row: Jacobites seek govt intervention to resolve century-old dispute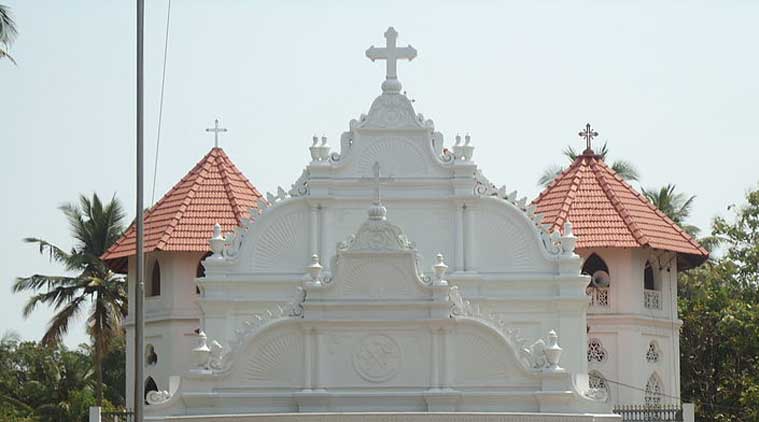 On March 19, the Supreme Court headed by Justice Arun Misra issued yet another order upholding its July 3 verdict, but the Jacobite leaders said it was done "without considering the arguments of our counsels and the scope of the case".
Written by Liz Mathew | New Delhi
kerala, syrian catholics, jacobites, marthomites, orthodox, syrian christians, Syrian Catholics, kerala news, indian express The Jacobite-Orthodox row dates back to 1912 and has led to violent clashes between the two groups in Kerala. Around 300 churches have been closed due to litigation and violence. (Wikimedia commons/Representation)
The Jacobite faction of a Kerala church has sought the intervention of the Centre and state governments in a century-old dispute with the Orthodox faction following a Supreme Court verdict that gave the latter control over more than 1,100 parishes — an administrative district — and their churches.
Heads, priests and the followers of the Jacobite Syrian Christians — which declare its allegiance to the Holy Apostolic Throne of Antioch — staged a protest march from Mandi House to India Gate here on Friday evening seeking an out of court settlement in the matter. They have also urged the government to intervene for an amicable resolution in the matter.
According to the Jacobite faction, the Supreme Court's July 3 verdict in favour of the Orthodox faction "affect millions of faithful as they will lose their right to practice their faith in their own ancestral parishes. The faithful are even prevented from burying their dead in the cemeteries, according to the rites of their faith".
On March 19, the Supreme Court headed by Justice Arun Misra issued yet another order upholding its July 3 verdict, but the Jacobite leaders said it was done "without considering the arguments of our counsels and the scope of the case".
They have pointed out that the Supreme Court, while dealing with the Babri Masjid issue, had said it would be better if the disputes over matter of faith were resolved outside court.
"At this critical juncture, we feel that the fundamental rights and religious freedom guaranteed by the Constitution of India are being deprived from us and denied to us," said Dr Kuriakose Theophilose Metropolitan, chairman of media cell.
"As the reason for the schism is solely based on faith and tradition, which cannot be proved or established through litigation in a secular court, we humbly and ardently implore the state and Central governments to look in to the matter…for an amicable settlement," he said.
The Jacobite-Orthodox row dates back to 1912 and has led to violent clashes between the two groups in Kerala. Around 300 churches have been closed due to litigation and violence.
Kerala church row: Jacobites seek govt intervention to resolve century-old dispute