How Christmas changed the world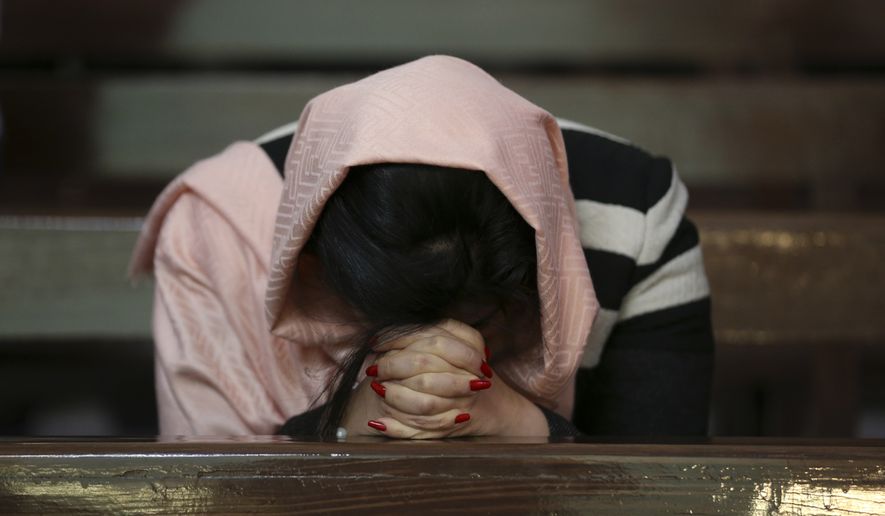 Ryan Bundy, center, stands outside of a federal courthouse Wednesday, Dec. 20, 2017, in Las Vegas. Chief U.S. District Judge Gloria Navarro declared a mistrial Wednesday in the case against Cliven Bundy, his sons Ryan and Ammon Bundy and self-styled Montana militia leader Ryan Payne. (AP Photo/John Locher)
AG Sessions orders examination of Bundy case after mistrial over prosecution bungling
f-15strike_eagle_primary_image.jpg
Top 10 U.S. fighter jets
Accountants and tax lawyers are laboriously making their way through the new tax bill, fielding questions and swapping tips in their efforts to fully grasp the legislation's far-reaching changes. Despite independent analysis that found the $1.5 trillion tax cut would benefit every income group, the numbers just don't ring true for most Americans. (Associated Press/File)
Most Americans doubt they'll benefit from Republican tax cuts
A Christian worshipper attends the Christmas mass at the Saint Joseph Chaldean-Assyrian Catholic church, in Tehran, Iran, Monday, Dec. 25, 2017. Iranian Christians are a minority and recognized by the constitution in the Muslim country and are represented in the parliament. (AP Photo/Vahid Salemi)
A Christian worshipper attends the Christmas mass at the Saint Joseph Chaldean-Assyrian Catholic church, in Tehran, Iran, Monday, Dec. 25, 2017. Iranian Christians are a minority and recognized by the constitution in the Muslim country and are represented in the … more >
Print
By Everett Piper – – Monday, December 25, 2017
ANALYSIS/OPINION:
Christmas Day has come and gone and once again, the headlines of the holy-day season have been awash with stories of the secular intolerance of Christ's mass.
Leading this year's Festivus parade was the University of Minnesota where students and faculty alike at the U of M's College of Food, Agricultural and Natural Resource Sciences were told that, under the rainbow banner of inclusion, there were certain "inappropriate" colors such as "red and green" that had to be excluded from all school sponsored "winter festival" celebrations.
It seems that in the minds of the school's administration these colors represented the potentially offensive Christian tradition of, dare we say it: Christmas. The "Religious Diversity and Holidays" memo issued by the college's dean, Dr. Brian Buhr, went on to list about a dozen additional items deemed verboten; items such as "religious iconography, bows, bells, depictions of Santa Claus, Christmas trees, wrapped gifts, nativity scenes, the star of Bethlehem, dreidels, angels and doves."
Faculty, staff and students at the U of M were told that they could put up religious decorations "in their own personal space if it did not have a meaningful public function," but Dean Buhr then made it explicitly clear that the Office of Equal Opportunity and Affirmative Action was available to all who were offended by any "inappropriate religious celebrations" at this oh so proudly inclusive University.
https://www.washingtontimes.com/news/2017/dec/25/how-christmas-changed-the-world/