1,000th Syrian arrives in Italy through 'safe corridor'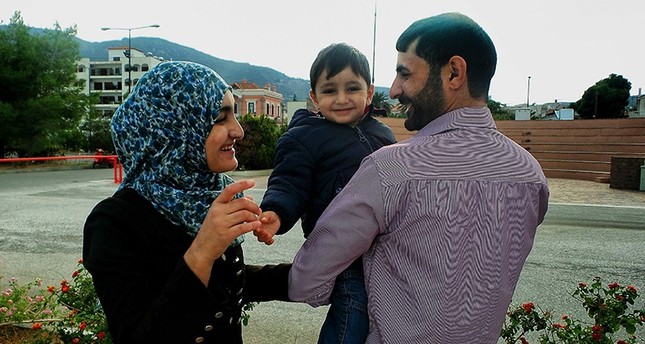 DAILY SABAH WITH AFP
ISTANBUL
A reunited Syrian family (AFP Photo)
Over 120 Syrian asylum seekers were brought safely to Rome Friday, bringing the number using a "humanitarian corridor" to seek refuge in Italy from the war in their homeland to 1,000.
The evacuation of displaced Syrians from Lebanon to Italy was launched in February 2016 after a federation of Christian churches asked the Italian government to grant 1,000 humanitarian visas for refugees in camps in Lebanon, Morocco and Ethiopia.
The aim is to airlift the most vulnerable refugees – mostly the sick, disabled or elderly, or women alone with young children.
The Syrians, including around 50 children and adolescents, landed at Rome's Fiumicino Airport and were greeted with tears and hugs by members of religious organizations and, in some cases, by relatives.
"This project will continue because it has united everyone. The doors will remain open, because integration through humanitarian corridors works," said Marco Impagliazzo, head of the Catholic Sant'Egidio community.
Steps are now underway to bring asylum-seeking Eritreans out of Ethiopia.
The program, which targets vulnerable Muslims and Christians alike, is an alternative to dangerous smuggling routes.
The charities behind the so-called corridor help new arrivals with housing, Italian language courses and skills training.
https://www.dailysabah.com/syrian-crisis/2017/10/27/1000th-syrian-arrives-in-italy-through-safe-corridor