Christians Come Out Against Qatar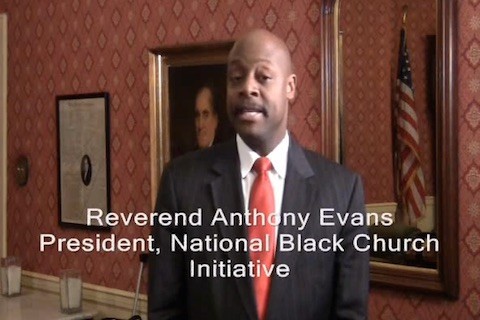 – (Newswire.com)
In a show of solidarity for the rights of people around the world to practice their faith without fear, the National Black Church Initiative (NBCI) will hold a rally and protest to 'ÄúEnd the Violence Against Christians'ÄĚ on Wednesday, June 28, at 11:00 a.m., in front of the Embassy of Qatar, 25th and M Streets NW, in Washington D.C.
NBCI executive director, Rev. Anthony Evans said, 'ÄúChristian minority religious groups find themselves at great risk. Caught in the midst of sectarian conflicts brought on by war, occupation, repression, and severe social and political dislocation, Christian communities have paid a terrible price, most especially in Qatar, and Iraq.'ÄĚ
'ÄúWhether forced to flee the violence of the civil wars that have ravaged these countries or expelled as part of genocidal 'cleansing' campaigns, these once-vibrant Christian communities have been so depleted, that some rightly fear their extinction in their homelands,'ÄĚ said Evans.
The National Black Church Initiative is a coalition of 34,000 African American and Latino churches working to eradicate racial disparities in healthcare, technology, education, housing, and the environment.
Contact: Rev. Anthony Evans
202-744-0184?
?Proimage.amj@gmail.com
Read more: http://www.digitaljournal.com/pr/3395089#ixzz4lJG3gGLA