Christians in Mosul-area town liberated from Isis celebrate Christmas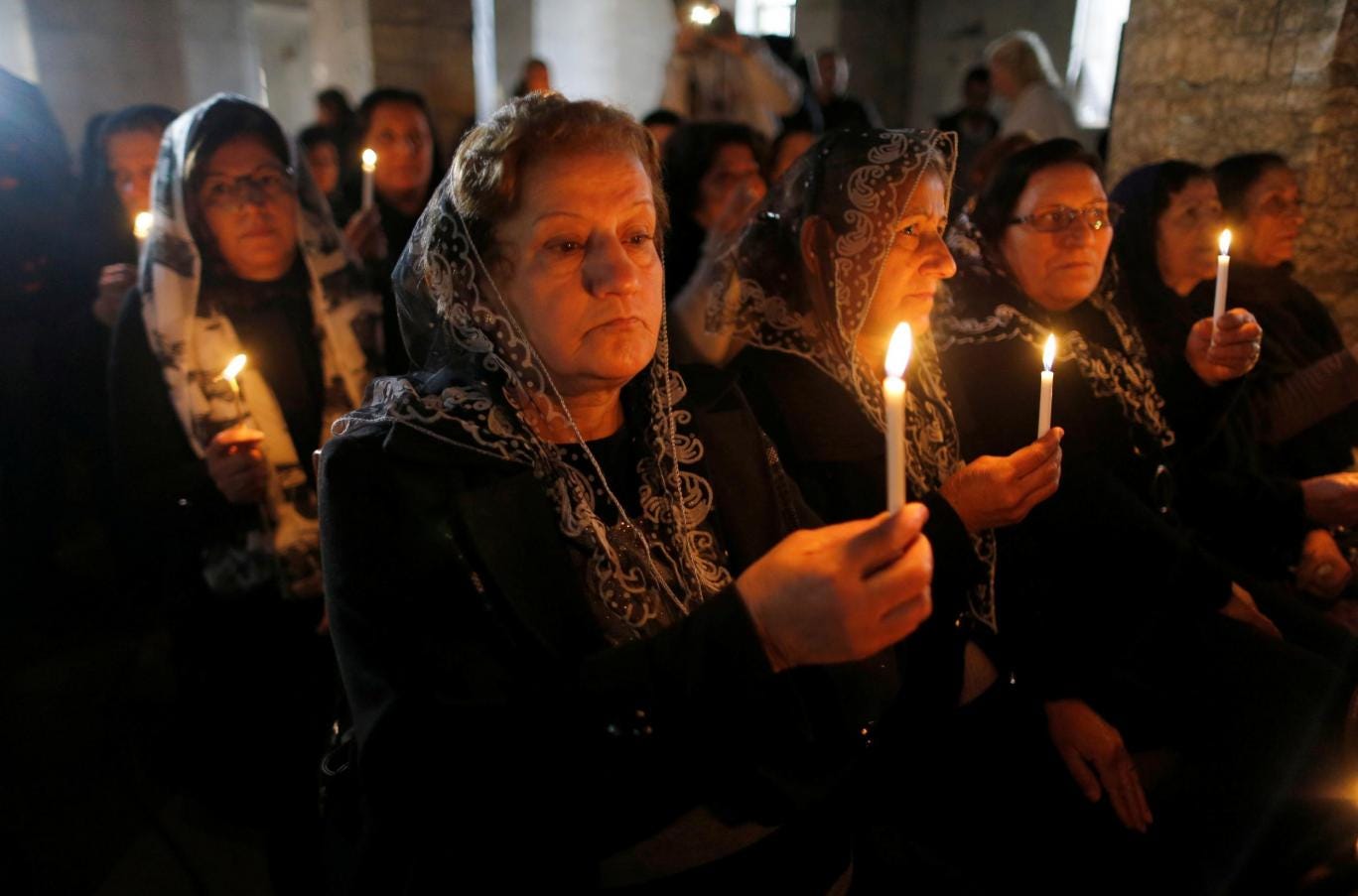 'This is a dark cloud over Iraq. But we will stay here no matter what happens. God is with us'
Matt Broomfield@hashtagbroom
The church in Bartella was defaced by Isis militants, but worshippers have been able to return REUTERS/Ammar Awad
Christians in a recently-liberated town near the Isis stronghold of Mosul have celebrated Christmas for the first time since 2013.
Hundreds of Iraqi worshippers still living in exile travelled to the main church in Bartella, an Assyrian Christian town just 13 miles east of Mosul, on Christmas Eve.
"It is a mix of sadness and happiness," Bishop Mussa Shemani told Reuters. "We are sad to see what has been done to our holiest places by our own countrymen, but at the same time we are happy to celebrate the first Mass after two years."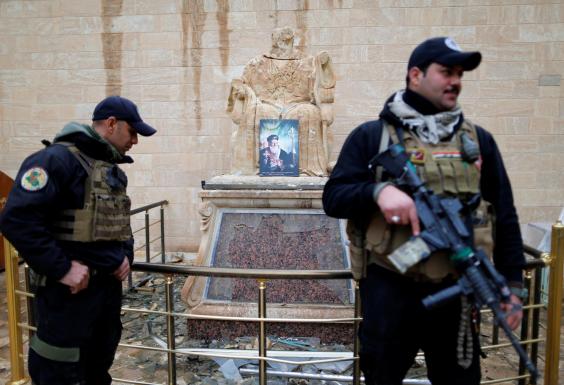 A new cross has been raised up over the Mar Shimoni church, which was desecrated by Isis militants during the occupation of the town. Religious symbols and statues of saints were defaced or destroyed.
The congregants reportedly bore candles as they entered the church, where they sung hymns, prayed and heard a sermon from Bishop Shemani.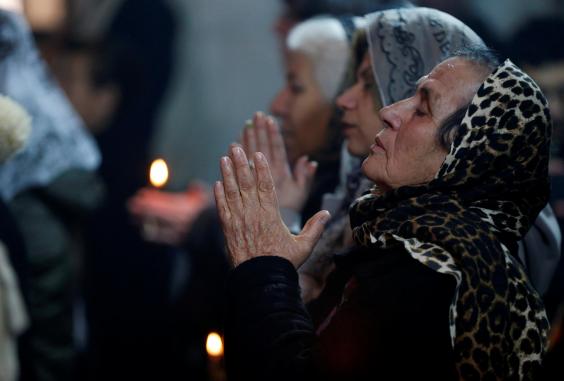 Housewife Shurook Taqfiq said: "This is the best day of my life. Sometimes I thought it would never come."
But it will be some time before Ms Taqfiq can return to her home.
The town was over-run by Isis as they surged northward over the Syrian border in 2016. Non-Sunni Muslims in Isis territory are told they must convert, pay a heavy fine or face execution, and so the population of the Christian town fled to the autonomous Kurdish region of Iraq.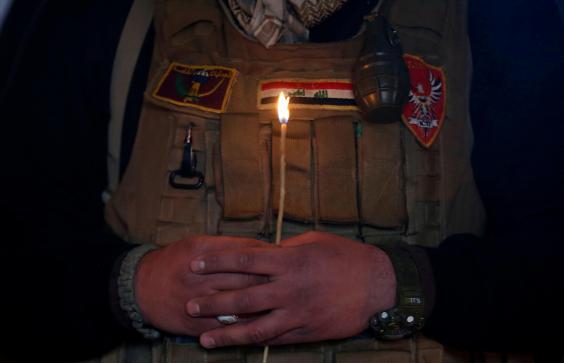 Though the town was seized by the Western-backed coalition of Iraqi government forces, militias and Kurdish peshmerga forces in the first days of the ongoing operation to retake Mosul, it remains deserted.
Bartella is still in a war-zone, and armed guards surrounded the church. Most of the surrounding houses have been destroyed, and the worshippers arrived in a convoy of buses under heavy guard. Many more were unable to make the trip.
In his sermon, Bishop Shemani said: "This is a dark cloud over Iraq. But we will stay here no matter what happens. God is with us."
http://www.independent.co.uk/news/world/middle-east/isis-mosul-christmas-christians-celebrate-first-time-bartella-a7494441.html