Kurdish militias & locals replace cross destroyed by ISIS atop Christian church near Mosul (VIDEO)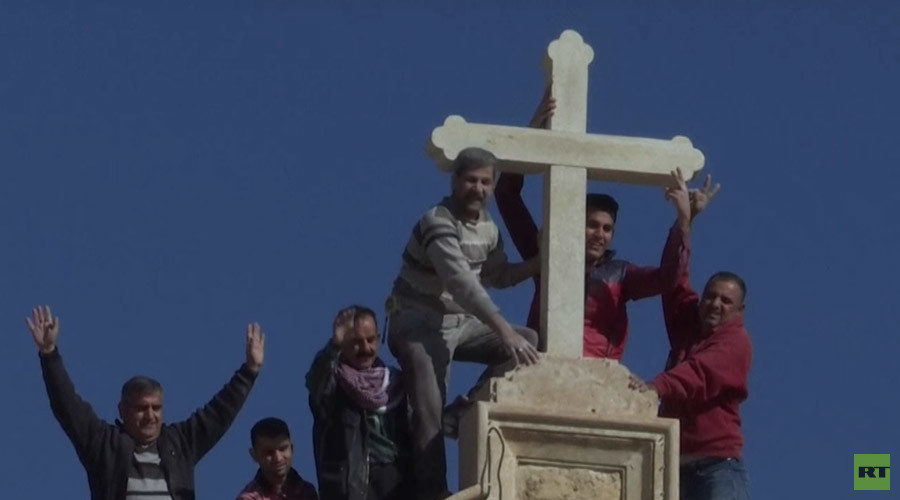 Local residents and Kurdish militia fighters have restored a cross to the top of Saint George's church in the Iraqi town of Bashiqa. The cross was destroyed by Islamic State (IS, formerly ISIS/ISIL) jihadists after they captured the town two years ago.
The restoration was made possible after Bashiqa and its twin village Bahzani were recaptured by Peshmerga fighters earlier this month.
In a solemn ceremony on Saturday, the symbol of the Christian faith was installed atop the church, but the new plain white cross looks simple compared to the elaborately decorated one destroyed by the terrorists.
Reverend Afram al-Khoury Benyamen and other returning priests, who had just several days to clean up the mess left by retreating IS militants, then led observers in a prayer.
Bashiqa/Bahzani is a predominantly Yezidi and Shaba settlement that had some 140,000 residents before IS captured it in 2014, along with Mosul some 13 kilometers to the southwest. Assyrian Christians and Arabic Muslims were a minority there.