Local Chaldean leader Mark Arabo speaks on Iraq conflict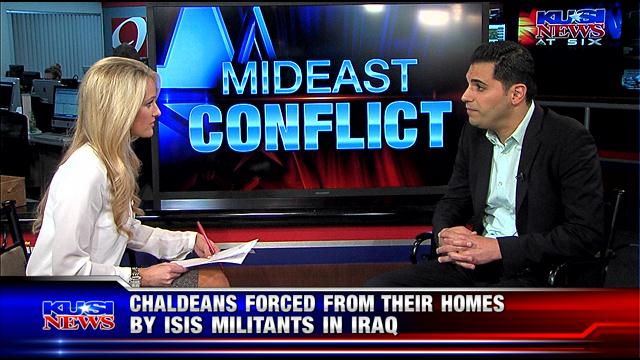 San Diego Chaldean leader Mark Arabo comments Tuesday on the current Middle East conflict in Iraq live at KUSI-TV with Lauren Phinney. The fate of Iraqi Christians, or Chaldeans, is a hot topic in San Diego – home to one of the largest Chaldean populations in the country. Arabo has been working to help Chaldeans in Iraq who are being forced from their homes by ISIS militants and are trying to come to the United States.
"Christianity in Mosul is dead; the Christian Holocaust is in our midst. And this isn't rhetoric, this is reality. We have hundreds of thousands of families that are fleeing from the country, getting beheaded, being tortured, mutilated. So, we're doing everything we can with Congress, with the State Department."
Arabo is heading to the White House Thursday to discuss this issue with top White House officials – hoping to push the president into action, as ISIS continues to move swiftly in their attacks.
"We're asking President Obama to move faster, and we're hoping that we'll have the same success as we had with the State Department meetings and also with members of Congress."
by Taboola
http://www.kusi.com/story/26146125/local-chaldean-leader-mark-arabo-speaks-on-iraq-conflict