British Museum shines light on Assyrian 'king of the world'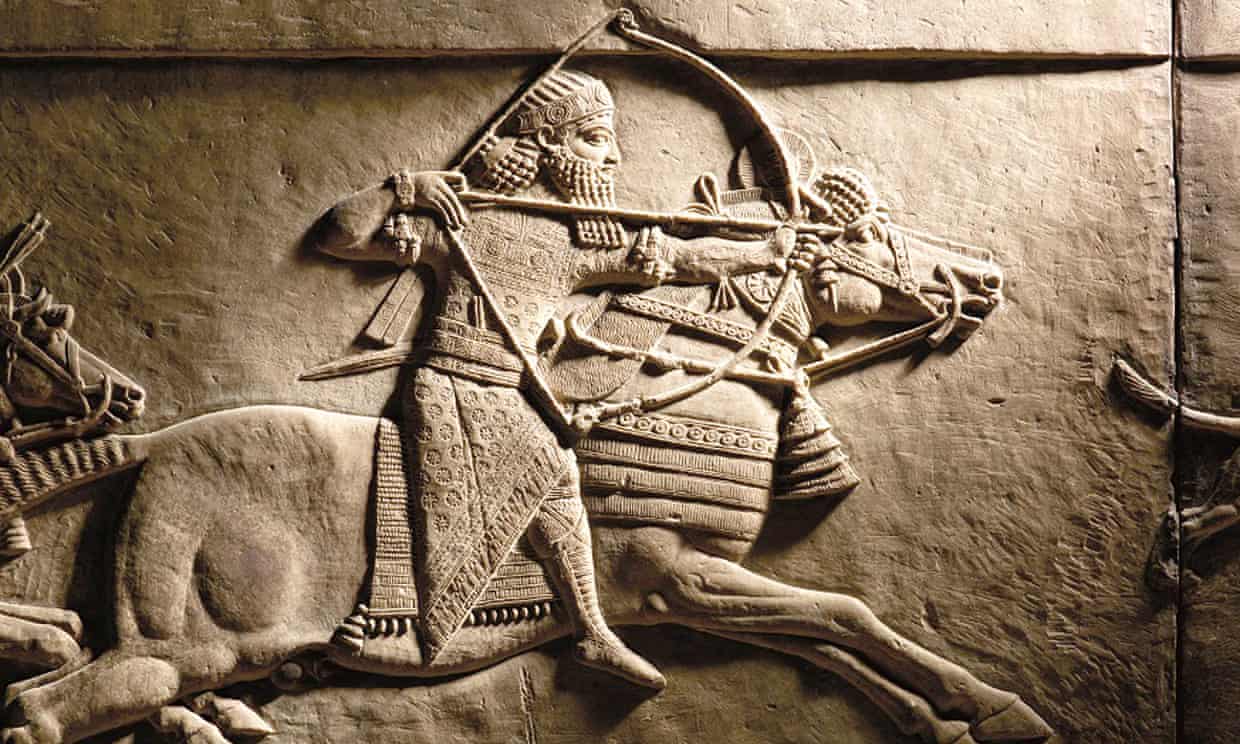 Ashurbanipal, a 'psychopathic bookworm', ruled a vast empire in seventh century BC
A relief detail of Ashurbanipal hunting on horseback, which is part of the British Museum exhibition. Photograph: British Museum/PA
Before the mighty empires of Egypt, Greece and Rome came Assyria and a leader who, a new exhibition at the British Museum will argue, is the "greatest king you've never heard of".
The museum has announced details of the first major exhibition devoted to Ashurbanipal, a ruthless, bookish seventh-century BC despot who ruled a vast empire from his capital, Nineveh, in ancient Iraq.
"He is not forgotten for us, we know him very well, but for the general public no one has heard of Ashurbanipal," said the exhibition's curator, Gareth Brereton. "Very few people have heard of the Assyrian empire, Egypt gets all the press and everyone has heard of Greece and Rome but there is this whopping great place called Assyria that's not taught in schools. People today don't know it."
Brereton said the Assyrian empire was the world's first true empire and served as a template for others that followed. The exhibition will tell the story of the empire through the lens of Ashurbanipal who, with some justification, claimed to be "king of the world, king of Assyria".
Brereton said the empire generally had a negative press as a place of luxury, extravagance and debauchery until discoveries were made in the 19th century by the British archaeologist Austen Henry Layard, revealing what a truly "magnificent, innovative and interesting empire" it was.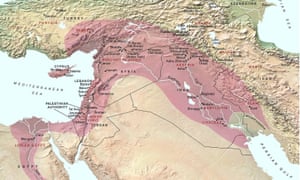 Ashurbanipal was a complex often misrepresented figure. He could be seen as a "psychopathic bookworm", said Brereton. "He was a complicated character, quite unlike any Assyrian king who came before him. He was a mighty king who controlled a terrifying war machine, but he never led his troops into battle."
Ashurbanipal preferred to stay at home in his library and was a renowned scholar who was always depicted with a stylus poking out of his belt.
The British Museum show will include examples of Assyrian treasures not normally on public display, such as stunning reliefs from Ashurbanipal's palace that have been kept in a basement gallery decommissioned 20 years ago.
The museum also has about 30,000 clay tablets and fragments of tablets, which it will use to recreate Ashurbanipal's great library, the oldest surviving royal library in the world.
There will be loans of exhibits – some travelling to the UK for the first time – from museums including the Louvre in Paris, the Hermitage in St Petersburg, the Vorderasiatisches Museum in Berlin and the Vatican.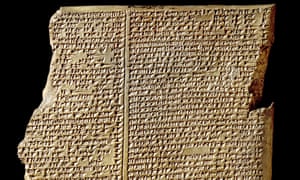 About 200 objects will be in the show, including painted glazed bricks, enormous stone sculptures, rare wall paintings, gold and ivory furniture fittings and extravagant metalwork.
Brereton said the exhibition would also shine a light on the family dramas Ashurbanipal went through, including his intense rivalry with his elder brother, overlooked as emperor and not happy to be given Babylon to rule instead.
He said new discoveries were being made all the time about a king who should be more widely known, but the cause of his death was still a mystery. What is known is that within two decades of Ashurbanipal's death the Assyrian empire fell apart and was "literally wiped out", with the Babylonians setting fire to Nineveh.
The exhibition is supported by the Iraqi government, and the museum said many of the objects in the show came from archaeological sites in Iraq such as Nineveh and Nimrud, which more recently have been targeted and destroyed by Islamic State.
The final section of the show will highlight the challenges faced in protecting Iraqi cultural heritage and will showcase the work of the Iraq emergency heritage management training scheme.
• I am Ashurbanipal: King of the World, King of Assyria is at the British Museum from 8 November to 24 February.
Since you're here…
… we have a small favour to ask. More people are reading The Guardian than ever but advertising revenues across the media are falling fast. And unlike many news organisations, we haven't put up a paywall. We want our journalism to remain accessible to our global audience. Our readers' contributions enable us to maintain this openness, so we can all access accurate information and analysis.
The Guardian's independent, investigative journalism takes a lot of time, money and hard work to produce. But we do it because we believe our perspective matters – because it might well be your perspective, too.
I appreciate there not being a paywall: it is more democratic for the media to be available for all and not a commodity to be purchased by a few. I'm happy to make a contribution so others with less means still have access to information. Thomasine, Sweden

If everyone who reads our reporting, who likes it, helps to support it, our future would be much more secure. For as little as €1, you can support the Guardian – and it only takes a minute. Thank you.

https://www.theguardian.com/culture/2018/jun/19/british-museum-shines-light-on-assyrian-king-of-the-world-ashurbanipal